Brewier and I went to our favorite antique in Madison In., this morning. This is what caught my eye, and at $3 I considered it a bargain.
I think its old, but don't know for sure. Here is a look at the bottom of the jar. It appears to be hand blown. Has anyone seen anything like it, or know what it is?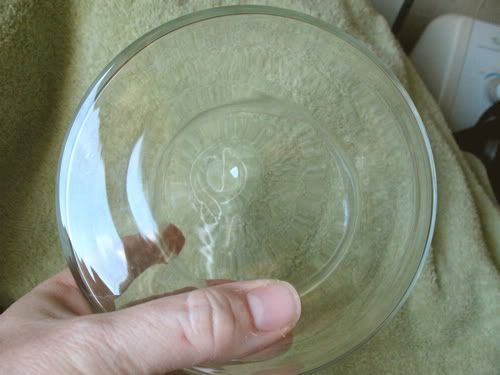 And the lid.
The detail on the side of the lid.